On the opposite end of the container house we had the bathroom, which consisted of a compost toilet. There was no shower, but it's not a big deal if you're just doing an overnight stay.
Outdoors, we had a camping-style propane grill and a spacious counter for food prep. Then, further down the property, there was an outdoor seating area around a fire pit, perfect for roasting marshmallows and making s'mores.
Once again, I found this tiny container house listed on AirBnB, so if you're looking for a city getaway in the Toronto area, check it out!
Day 1
3:00 pm Arriving at the tiny house
This tiny home is set on a rather large property so we parked up front by the main house and then rolled our supplies in a little wagon through the forest and over to our tiny home.
5:30 pm Grilling burgers for dinner
By the time we had settled into the tiny house, it was almost dinner time, so we got cooking. As usual, we kept our meal pretty simple opting for a camping-style dinner.
I bought some bacon and cheddar cheeseburgers at the market, so we grilled those, added some aged cheddar cheese on top, and then swapped the traditional burger buns for some naan.
No toppings, no condiments, but it was oh-so-good!
Afterwards, Sam sadly asked, "you only brought two?"
We both could've had seconds.
7:00 pm Roasting marshmallows around the fire
I packed a s'mores kit because, as you know, no camping trip would be complete without roasting some marshmallows around the fire and then getting your fingers sticky assembling ooey-gooey s'mores.
This was a fun way to spend the evening and the smoke kept the mosquitoes away so we were able to linger awhile.
10:15 pm Stargazing and spotting the Big Dipper
The coolest thing about this tiny container house stay was being able to see the stars at night! It never got completely dark since we were in the city and there's always a bit of light pollution, but it was dark enough to see the Big Dipper right from bed. That was a nice surprise.
Day 2
9:30 am Enjoying a tasty breakfast in nature
Breakfast the next morning was enjoyed out in the yard. Again, I kept it super simple with no cooking involved. We had some muffins, banana, and blackberries, and that was all we needed to get going.
10:30 am Hiking in Rouge National Urban Park
Sam and I love a good hike, so that morning we drove over to Rouge National Urban Park to tackle some of the trails. The park was just a 6-minute drive from the tiny container house and there was free parking on the street at the north trailhead right on Zoo Road.
We decided to hike the Vista Trail, which is 1.5 kilometres one way. This trail takes you to a two-level viewing platform where you can see the cliffs – apparently, it's especially popular in the fall when you can peep the autumn foliage.
Most of the hike was through the forest; the only reminder that we were in the city was when we hit the 'hydro corridor'.
You can view a list of the various hiking trails at Rouge National Urban Park here.
12:30 pm Grabbing some burgers for lunch
We were feeling pretty hungry after all that hiking and there weren't any food options at the park, so we drove to the nearest plaza where we found a little burger joint. We ended up at Paul's Breakfast & Burgers where we each ordered a burger and fries and proceeded to devour those in the parking lot.
1:15 pm Visiting Rouge Beach Park
After lunch, we decided we wanted to do a bit more hiking so we drove down to Rouge Beach Park, which is part of Rouge National Urban Park.
This is where the Rouge River flows into Lake Ontario and it feels so far removed from the city. There's a boardwalk through a beautiful section of marshland where you can see herons as well as smaller birds hopping across the lily pads.
There were people out canoeing, kayaking, biking, jogging and just enjoying the beginning of summer out on the Waterfront Trail.
4:30 pm Time for an afternoon snack
We then drove back to the tiny container house but it was way too hot to be indoors in the middle of the afternoon. We decided to combat the heat with some cool drinks on the patio and some guacamole and tortilla chips.
8:00 pm Hanging around the campfire
That evening we enjoyed a little reading session around the campfire. Whenever Sam and I have a mutual interest in a book, we read it together by taking turns reading aloud to each other. Any other couples do that?!
Day 3
9:30 am Packing up and heading home!
And just like that, our little weekend getaway was over and it was time to drive back home. I'm always amazed at how refreshed I feel after just two days away doing something a little different from my normal routine. In our case, Sam and I spend a lot of time working in front of our computers, so getting to do a bit of hiking and treating ourselves to unusual accommodations is a great way to reset.
This was a really fun tiny house stay and I'd recommend it to anyone who lives in Toronto and is looking for a nature escape without having to drive very far.
For a little more travel inspiration, you can check out some other unique stays we've done just outside Toronto including this off-grid cabin stay in Schomberg and this cozy tiny cabin getaway in Glen Huron.
You may also like
Join the Conversation
1 Comment
says: Jatin Mehra Wow this place looks amazing for a 1 night stay and its great how well they have used such a small place. I wish I could get a getaway weekend like this very soon.
Leave a comment Leave a comment
Your email address will not be published. Required fields are marked *
Confirm you are NOT a spammer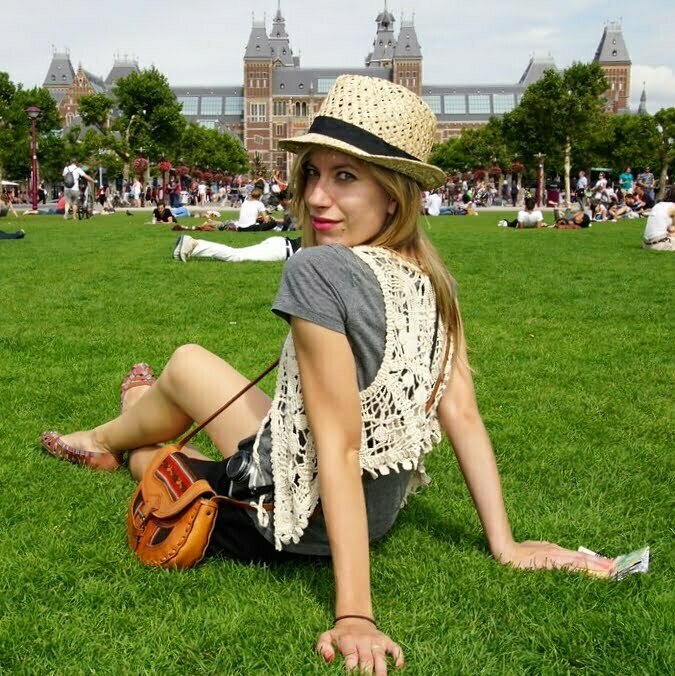 Welcome to That Backpacker! My name is Audrey and I'm a travel blogger and YouTuber with an insatiable case of wanderlust. I've spent the past few years crisscrossing the globe with a notebook in one hand and a camera in the other. This is where I share my adventures with the hopes of inspiring you to travel. https://3ea654003fb389e16bdc5806f4ae0f9d.safeframe.googlesyndication.com/safeframe/1-0-38/html/container.html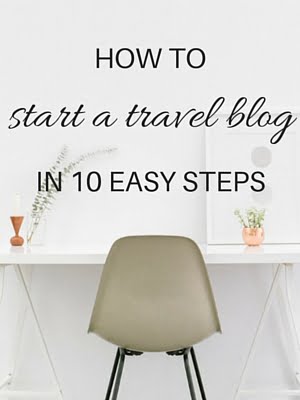 I'm looking for
Search for: https://www.youtube.com/subscribe_embed?usegapi=1&channel=BackpackingTravelTV&layout=full&count=default&origin=https%3A%2F%2Fthatbackpacker.com&gsrc=3p&ic=1&jsh=m%3B%2F_%2Fscs%2Fapps-static%2F_%2Fjs%2Fk%3Doz.gapi.en.IsloGm5DHq0.O%2Fam%3DAQ%2Fd%3D1%2Frs%3DAGLTcCNLqLj-f3R5mIaRCoBH1ZffQdA_eQ%2Fm%3D__features__#_methods=onPlusOne%2C_ready%2C_close%2C_open%2C_resizeMe%2C_renderstart%2Concircled%2Cdrefresh%2Cerefresh%2Conload&id=I0_1642325067480&_gfid=I0_1642325067480&parent=https%3A%2F%2Fthatbackpacker.com&pfname=&rpctoken=15311387 ThatBackpacker.com contains affiliate links throughout the site which help keep this blog running. If you choose to purchase items through these links, I will earn a small commission at no extra cost to you.
STAY IN THE LOOP!
SIGN UP FOR THE NEWSLETTER! https://3ea654003fb389e16bdc5806f4ae0f9d.safeframe.googlesyndication.com/safeframe/1-0-38/html/container.html